I hope everyone can come to this event. It will be lively and the discussion that follows is likely to be even livelier!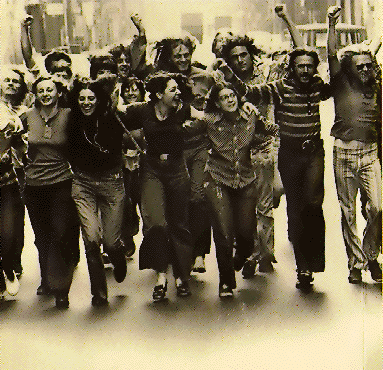 From Stonewall to Gay Marriage: The Fight for LGBT Liberation
with activist and author Sherry Wolf
Wednesday Jan 28, 2009
6:30 PM
Regis University. Denver, Colorado
Adult Learning Center: Amphitheater
Discussion will follow the presentation.
Map to Regis:
http://www.regis.edu/rc.asp?page=visitcampus.whereweare
Her Bio:
Sherry Wolf is the author of the forthcoming Sexuality and Socialism: History, Politics and Theory of Gay Liberation (Haymarket Books, 2009). Wolf is an associate editor of the International Socialist Review and has written for Alternet, Znet, Counterpunch, DissidentVoice, MrZine, New Politics, Socialist Worker, and many other progressive publications and Web sites. She is a popular public speaker on campuses nationwide and has appeared on radio shows from Pacifica 's Democracy Now! to NPR-affiliate KALW's Your Call. Wolf is a long-time social justice activist since her student days in the anti-apartheid campus divestment movement through to today's struggle for equal marriage rights. She graduated from Northwestern University with honors in Philosophy, yet adamantly agrees with Karl Marx: "The philosophers have only interpreted the world, in various ways; the point is to change it."
Selected articles by Sherry Wolf:
Teamsters and Trannies, Unite!
Stonewall: The Birth of Gay Power
The Roots of Gay Oppression
The Myth of the Black-Gay Divide
The Unapologetic Case for Gay Marriage